I love games that are simple to learn, but also challenge me as I play them, and this game is one of those games!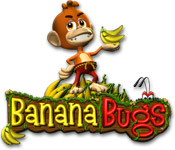 The game is simple to play. You click to string ropes across a maze and zap the bugs that are trapped inside the ropes. Zap all the bugs and you get to collect bananas and move on to the next round. If a bug collides with your rope, you get smacked and lose a life.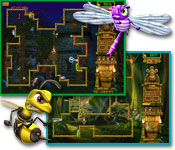 It is a simple game when you are playing the first few levels and there are only a few bugs in each maze, but as you advance, there are more bugs, and some of them move pretty fast!
This is a game that young and old players will love. Even my teenage son started playing it after watching me, and I must admit, I have played this game a bit more than I really needed to in order to write this review.
As always with Big Fish Games, you can play free for one hour, and if you decide to purchase the game, using the link below will support this newsletter.