Works in Windows XP, Vista and Windows 7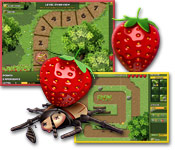 My garden outside is resting for the winter, but I can still practice keeping the bugs out of my garden with this fun game from Big Fish Games.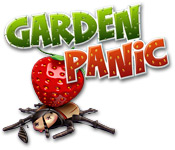 In Garden Panic, you have a nice strawberry bed which you must protect from the invading bugs. This is a good game of strategy. While it is fairly easy to pass each level, getting the gold medal (none of your straweberries get eaten by the bugs) requires some planning of when and where you place your defensive plants.

As always, when you purchase from Big Fish Games using a link on this website, you help cover the cost of your weekly newsletter.

Elizabeth