Works with Windows XP and Vista
You are the new mayor of a small polluted town and it is your job to improve the place, make it more energy efficient, bring back the natural beauty, and most importantly, make the residents happy.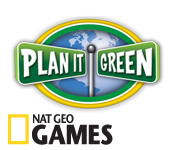 Your improvements are funded by property taxes, and as you increase the value of your town, your property tax revenue increases which allows you to make more improvements.
You will be able to build new, eco homes, and upgrade existing homes with gardens, solar panels and more.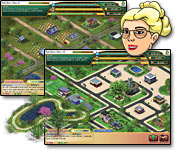 Build eco-homes and apply green upgrades, all while bringing new clean jobs and industry to your city. Increase your Greendex as you leave behind the ways of the past and create a beautiful, sustainable metropolis!
• Pick the latest eco-upgrades
• Transform your city
• It's easy being green!

Elizabeth