This is a great puzzle game for those who want to play with trains!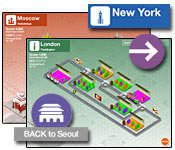 It is your job to move passengers from one color coded station to the next in a fast and efficient manner.
You don't want to let your trains crash into each other, or into an open switch.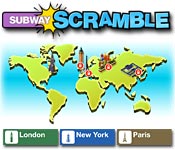 You guide your subway cars through miles of mazes, and collect power-ups and bonuses to help you move faster and collect subway tokens.

If you've ever played with trains, or dreamt of the power and romance of riding the switch on an urban subway system, this Subway Scramble will drive you wild!
Click on one of the images to try Subway Scramble free for 60 minutes.
Elizabeth