One of my favorite games over at Big Fish Games is Super Granny, and I was excited to see that they have come out with a brand new version of the game, Super Granny 5.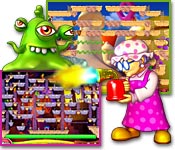 As in previous versions of Super Granny, Granny must rescue her kitties and guide them home while avoiding all sorts of obstacles. This time, Granny has been shrunk down to the size of an ant, and is rescuing her kitties from various locations in the back yard.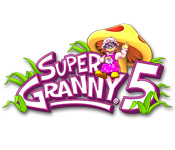 You have to be careful though. Granny must stay away from the snails, the ants, bees, carrots that run after her, and even the granny-eating plants.
I like this series of games because you have to use your thinking skills to figure out how to get granny past the obstacles. There is no time limit, so you don't have to rush, and you can restart a level as many times as you want (just press the "Esc" key on your keyboard and click on "Restart").

Super Granny gives me a nice way to unwind at the end of a hard day, I'm sure she will brighten your day too!
Play Super Granny 5 free for an hour by clicking on any image in this article.